A new study published in the "Science" magazine on July 2 stated that the current rate of global plastic pollution may have an irreversible impact. Plastic pollution is a global threat. It is a "rational policy for humans to take action to significantly reduce plastic environmental pollution." Respond".
Plastics are everywhere on the earth, from deserts, mountain tops, deep seas and Arctic ice and snow. As of 2016, it is estimated that 9 million to 23 million tons of plastics are discharged to lakes, rivers and oceans worldwide each year. Plastics discharged on land every year Substances are close to it. If the current trend develops, it is expected that by 2025, the emissions of plastic substances will double.
In the summer of 2019, a German marine research ship traveled across the North Pacific from Vancouver, Canada, and finally reached the waters of Singapore, where there is a large amount of plastic waste.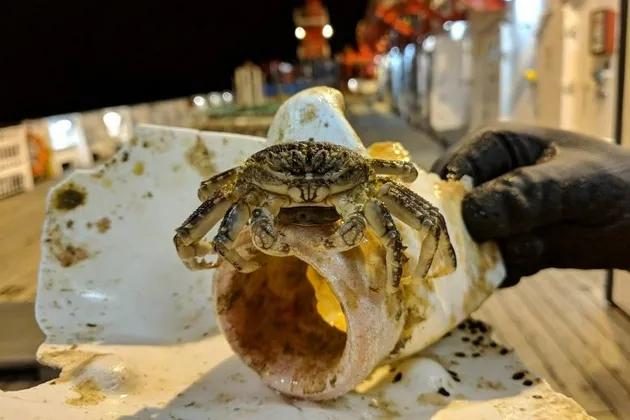 In the summer of 2019, a German marine research ship traveled across the North Pacific from Vancouver, Canada, and finally reached the waters of Singapore, where there is a large amount of plastic waste.
The position of plastic in human social life is deeply entrenched, and it will spread to every corner of the environment, even in countries with good waste treatment infrastructure. Although scientists and the public have significantly increased environmental awareness of plastic pollution in recent years, plastic emissions The volume is still on the rise.
This difference in human consciousness and environmental trends is not surprising, because plastic pollution is not only an environmental problem, but also a "political and economic" problem.
At present, some countries provide solutions such as plastic recycling and simple cleaning technology. , Is far from enough, we must fundamentally solve the problem.
At present, technical solutions for plastic recycling and environmental collection of plastic waste are being promoted around the world. As consumers, when we correctly classify plastic waste, all plastic waste will be magically recycled. However, from a technical point of view, plastic recycling is not an easy task. There are many limiting factors in the process. Countries with better infrastructure have been exporting plastic waste to countries with poorer facilities. This has brought difficulties to the management of environmental plastic waste in some countries. At the same time, reducing plastic emissions requires effective measures, such as restricting the manufacturing and production of plastic raw materials, thereby increasing the price of plastic recycling, and banning the export of plastic waste, unless it is exported to a country with strong plastic waste recycling technology.
Irreversible plastic pollution in remote areas
When the amount of plastic emissions exceeds the amount removed by cleanup actions and natural environmental digestion processes (which can only be degraded by weathering), plastics will gradually accumulate in the environment. Plastic weathering is caused by many different processes. We have already understood this aspect. Great progress has been made, but the weathering of plastics continues to change the nature of plastic pollution, which opens new doors for explaining more problems. Plastic degradation is very slow, and it is difficult to change the problem of plastic waste accumulation. Therefore, weathered plastic exposed to the natural environment will only increase environmental pollution. Therefore, plastic is an "irreversible pollutant" because it has continuous emissions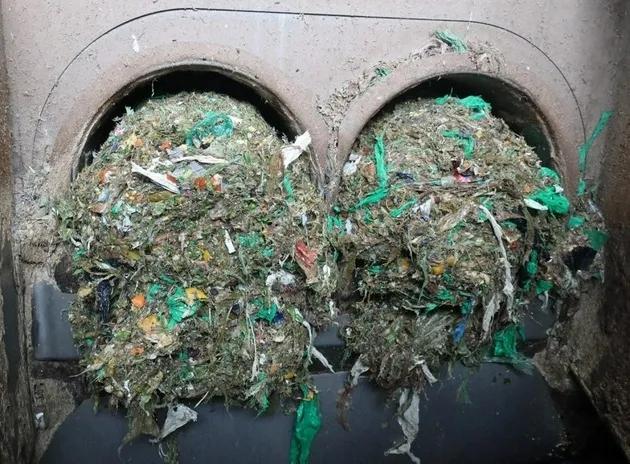 The picture shows the plastic residue found in the Norwegian food waste filter device. After fermentation, it will be made into biogas and soil fertilizer.
Remote environments are especially polluted by plastics. In remote environments, plastic fragments cannot be cleaned up in time. Larger weathered plastic items will inevitably lead to the generation of a large number of microplastic particles. At the same time, the leached chemicals will contact plastic products and other chemicals. Decomposing the plastic polymer structure will produce a large number of nano-plastic particles. Therefore, the plastic in the environment is a constantly moving and changing target, with complexity and fluidity. Where plastic accumulates and what kind of impact it will cause, these are things that are hard to predict.
Potential tipping point for irreversible environmental damage
In addition to causing pollution and damage to the environment, plastic products can also entangle animals and cause harm and toxic effects. Combined with other environmental stressors in remote areas, they can cause broader and even global impacts. This latest study cites some hypothetical examples that may have impacts, including the interruption of the global carbon pump will increase climate change, the loss of marine biodiversity (plastic pollution is a source of additional pressure from overfishing), and changes in water temperature will lead to biological changes. Habitats continue to decrease, nutrient supply is in short supply, and exposure to chemicals.
All in all, the researchers believe that the current environmental threat posed by plastic emissions may cause irreversible effects on a global scale in the future. This is a "powerful measure" to take tailor-made actions to substantially reduce plastic pollution in the future.
Now we are using more and more irreversible plastic pollution to fill the environment. So far, we have not seen a serious crisis caused by plastic pollution, but if plastic weathering causes real adverse effects, we are unlikely Reverse it. The cost of ignoring the continuous accumulation of plastic pollution in the environment may be huge, and it is reasonable to take effective measures as soon as possible to reduce the threat of pollution caused by plastic products to the environment.