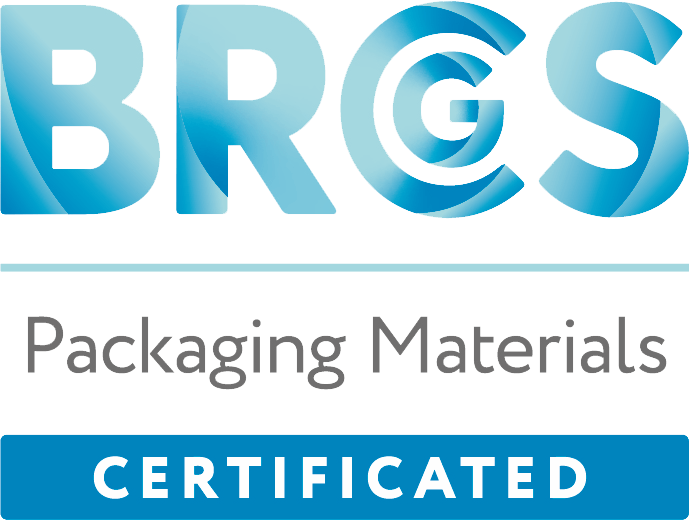 Recently, the PLA straws produced by Top Green World Biotechnology Co., Ltd. officially obtained the certification of "BRC Packaging Materials Global Standard 6th Edition". This means that the PLA straws produced by TGB have successfully obtained the pass to enter the EU market, and will be eligible to enter more than 200 supermarket groups in the world of the International Federation of Food Retailers (CIES).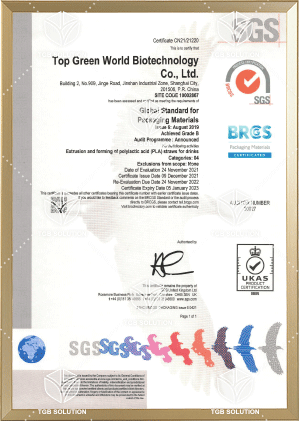 The BRC packaging material global standard is a standard designated by BRCGS and The Packaging Society for reviewing food packaging suppliers. It has been evaluated and recognized by the GFSI (Global Food Safety Initiative) organization and is a widely accepted packaging product standard.
Obtaining the BRC certification is an important recognition of the quality of TGB, and it is also a true portrayal of the international level of the PLA straws produced by TGB. TGB attaches great importance to the raw materials, formula, process, quality, safety and other aspects of PLA straws.
The passing of this BRC certification is not only a pass for TGB PLA straws to enter the European market, but also a pass for entering the hearts of Chinese consumers.
PLA polylactic acid straws
The PLA polylactic acid straws produced by TGB have now obtained ISO22000:2018 food safety management system certification and HACCP system certification. Strict control of raw material procurement, food production, equipment operation, logistics and transportation, etc., ensures that every key link is in a safe and controllable state. Not only has a complete quality monitoring system been formed, but all products have been "traceable".